Mayor Kari Nessa Nordtun, Stavanger municipality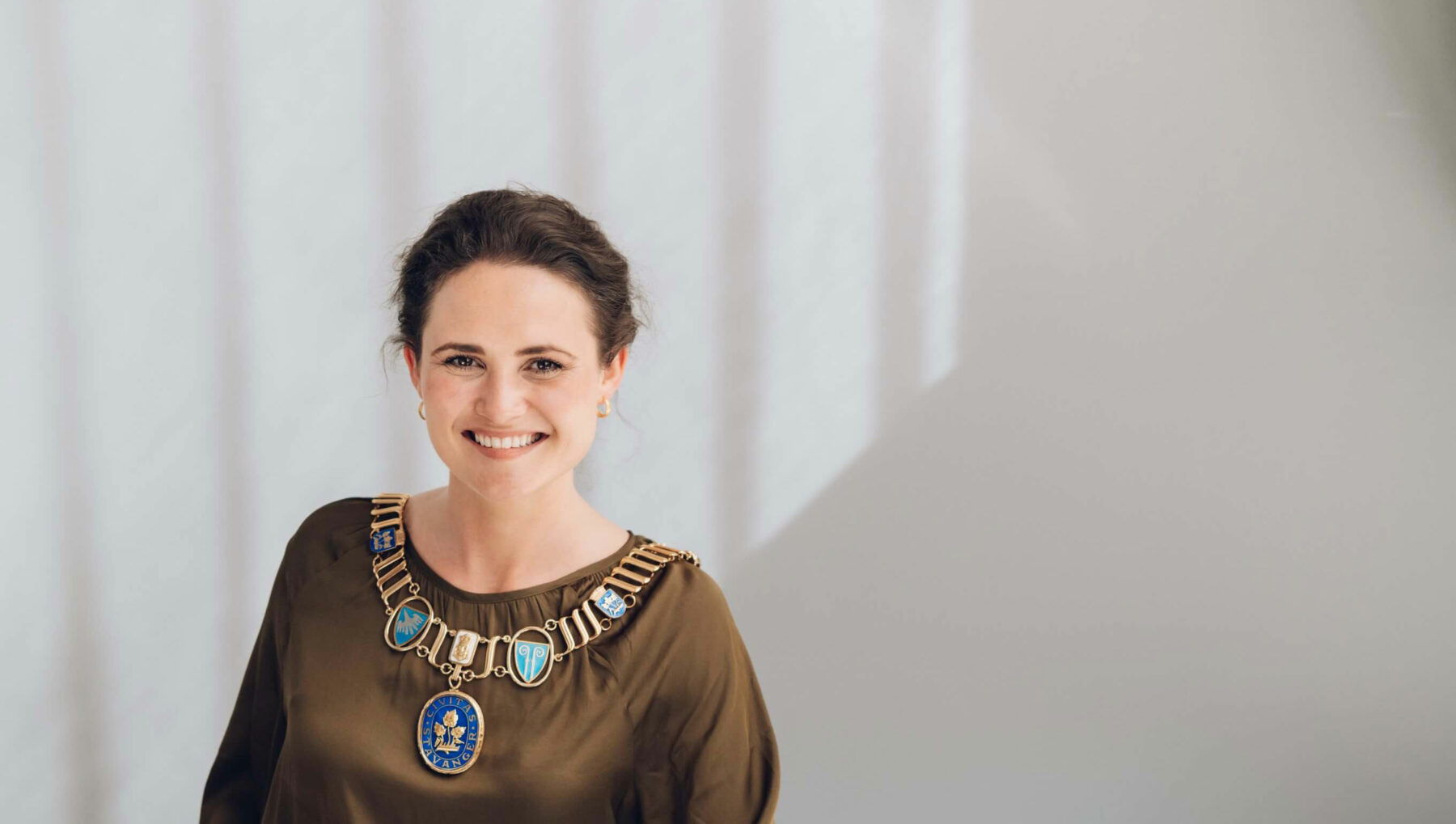 We welcome international aquaculture to Stavanger!
– "We are very much looking forward to national and international aquaculture actors coming to Stavanger in June next year," says an enthusiastic mayor Kari Nessa Nordtun. "The Stavanger region is one of the largest in terms of production, supplier industry and innovation in the aquaculture industry. We have Norway's best infrastructure for large events, close to the airport, with world-class hotels and dining experiences. We have great experience with hosting large events, such as the energy conference ONS (Offshore Northern Seas), and I hope that AquaNext can be aquaculture's answer to ONS!"
Why is aquaculture important for the Stavanger region?
– "Stavanger is one of Norway's largest aquaculture municipalities, and aquaculture is very important for value creation, employment and the choice to settle in our part of this region. Aquaculture is the industry with the highest value creation per full-time employee, and the Stavanger region is proud to be home to companies associated with the entire value chain, from feed production and technology to processing, research and development."
What do you think about innovation/technology/companies?
– "The Stavanger region is full of companies at the forefront of innovation, including aquaculture. With more than fifty years of experience from the oil and gas industry, which is among the world's best in problem solving and innovation, we have a unique expertise that can be largely transferred to the aquaculture industry of the future. All over Norway there are innovative businesses that we would like to invite to AquaNext as a unique meeting place."
Why is the municipality also greatly contributing to AquaNext?
– "Aquaculture is one of the main investment areas in Stavanger municipality's business strategy, and the event builds on this investment. Aquaculture represents a sustainable way of producing healthy food, with a lower climate footprint than other types of animal protein production. The technological solutions that are developed both here in the region and in other parts of the country can be exported around the world where other species are produced. This leads to increased exports of both fish and technology, which is very positive for value creation in the whole country," concludes Mayor Kari Nessa Nordtun.